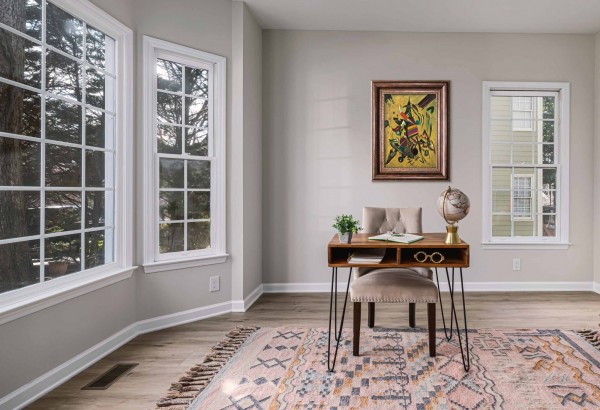 Wall art trends – poster prints 2023
Do you have empty walls at home? How about fashionable posters in 2023? Maybe it's worth betting on strongly contrasting, abstract motifs, or more subtle patterns referring to nature. We present the latest trends in wall art design that will help you choose the perfect posters for your home.
Wall posters and art prints - 5 most popular trends
There are so many different styles and types of posters to choose from that it is difficult to decide which one will best suit the arrangement of our home. However, it is worth paying attention to a few trends in 2023 that can help us choose the perfect decoration:
Botanical posters (biophilic design) - the feeling of connection with nature is biologically encoded in our body, which is why the trend of surrounding ourselves with plants or art related to it will come back every year. In 2023, wall decorations presenting wildflowers, dandelions or tropical leaves will dominate. Such natural motifs, thanks to the fact that they are very universal, are easy to incorporate into most home projects.
Bet on color and abstract designs - Empty walls allow for endless expression. Last year, we focused on delicate, white, minimalist and more functional spaces, and this year it is worth enriching such places with a bit of color to break this flawless scheme. What else is better than abstract posters in vivid colors.?! The color of the year 2023 is Viva Magenta - an energetic color of fuchsia, so it is worth trying to use posters with elements of this color on the walls.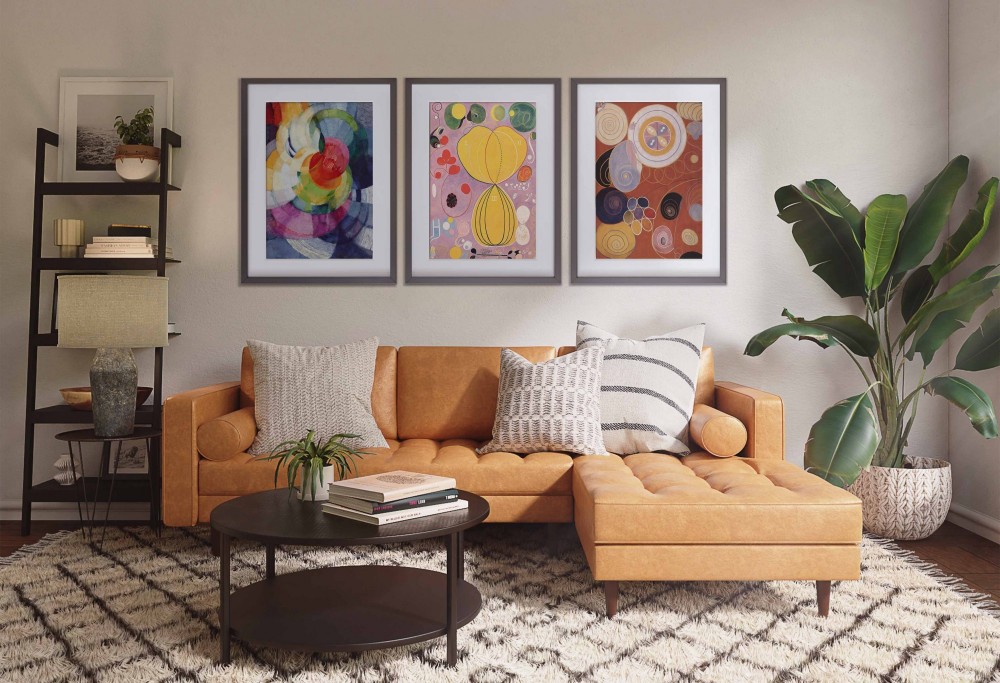 Modern 3d posters - such decorations can wonderfully transform our entire space! Three-dimensional elements will make the interior gain depth and optically enlarge. The latest trend with 3D posters and their reflective details shows how you can add a touch of drama and movement to a room.
Wall galleries with trendy posters are a great way to express your creativity and make your space more attractive. It is also a fantastic way to share your love for your favorite works of art. Don't know how to create a gallery wall? The most important thing is to choose the theme that will best reflect our personality, and then focus on choosing the size of the posters, choosing their colors and the right place for them. We invite you to familiarize yourself with our guide "Gallery wall guide - how to hang and arrange pictures".
Diptych or triptych - interiors love balance! A wall decorated with large, trendy posters with a textured motif, topped with spotlights, will give the interior character and symmetry.
Our ideas for using trendy vintage posters in your home
A vintage style poster can be a great way to enhance your home decor. They can bring an interesting and unique touch to your living room, dining room or any other place in the house. Inspired by the latest interior design trends, we present ideas for decorating the interior with our wall posters.
Botanical posters by Adolphe Millot
The leitmotif in interior design in 2023 is nature, which is why unusual vintage posters presenting Adolphe Millot's botanical tables will be perfect for wall decoration. These charming works of art with flowers, fruits or vegetables will create an extraordinary art gallery in the kitchen, living room or bedroom.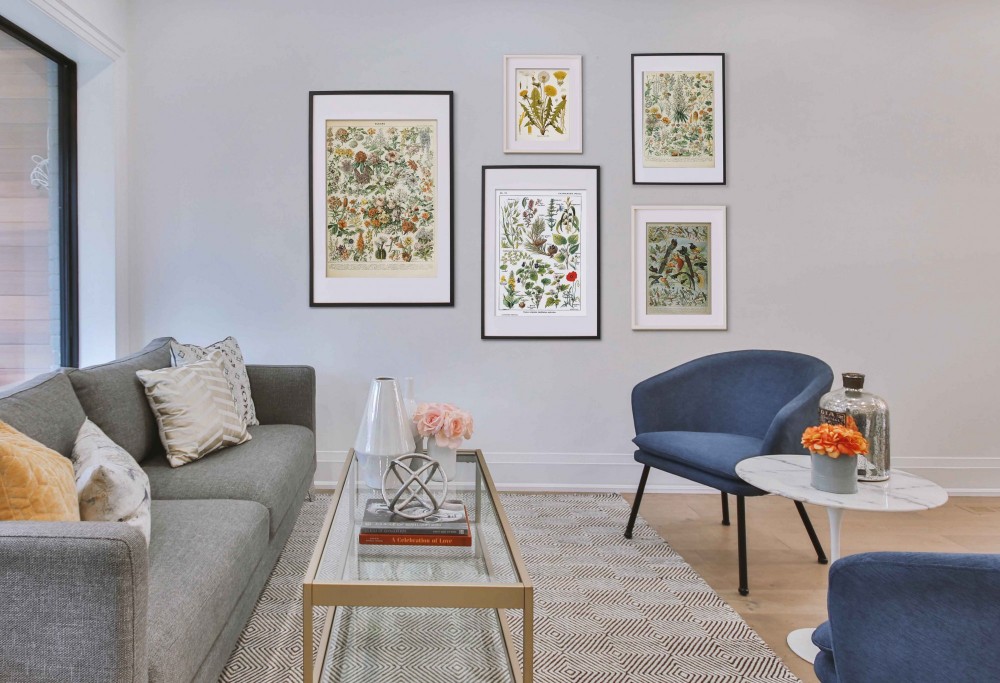 Abstract posters
Speaking of the theme of abstraction, one immediately thinks of the artist Kazimierz Malevich, who initiated the great period of Suprematism in painting with his work Black Square. In our wall posters Reproductions section, you can find his works and outstanding works of other great painters, such as František Kupka or Wassily Kandinsky. Vintage abstract posters printed on large size canvas will look great on the wall. They will add character to spaces designed in a loft or modern style, but also in minimalist or Scandinavian versions they can give the walls a bit of color and expressiveness.
Interior design trends - include decorative posters!
Wall posters are a simple way to add a personal touch to your home decor. They are inexpensive and easy to install. If you're looking for something a little more special than just regular photos, you should consider buying one with a unique design instead! Regardless of whether you are looking for inspiration for your own gallery wall, or you care about a space design with 3D, abstract or more natural posters - remember that these are just some of the many arrangement possibilities that will be fashionable this year.