About VintagePosteria
Mission
If you're looking for interesting vintage style decorations for your walls, you've come to the right place. The VintagePosteria store offers a rich collection of posters kept in a retro theme. We specialise in creating unique wall decorations in vintage and retro style. Thanks to our posters, you can interestingly decorate not only a home, but also an office, shop, restaurant, pub and other premises.
Vintage and retro style posters have been gaining popularity for many years. They are often used in the decoration of rooms in homes, as well as offices and service premises. That's why at VintagePosteria, we offer a wide range of unique vintage posters.
Satisfied customers in more than 25 countries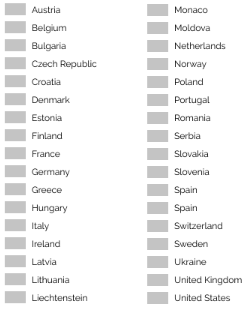 How it all works?
First of all we print your poster
Happy customer - Mission complited
Why us?
We inherently associate vintage style posters with prints of old placards, advertisements, propaganda posters or images of cars, motorcycles or airplanes. They often refer to American popular art of the 1950s and 1960s, as well as propaganda posters of the USSR. Our offer includes both, as well as many other thematic categories, where you will find unique vintage posters. Our offer already includes several thousand motifs and is constantly expanded with new, popular retro posters. Each vintage style poster purchased in our store can be put in a classic or clip frame.
Our posters are printed on high quality canvas, not on paper – like most posters on the market. The print is made in digital technology, thanks to which we can 100% copy the colours and details of the original motif. The entire production process takes place in our factory, thanks to which we can guarantee the highest quality of vintage posters on canvas. We offer our posters in standard formats: 8x10in, 12x14in, 20x24in, 24x36in. However, if you are interested in other, custom retro poster, please contact us.
It's worth remembering that when you decide to buy in our store, you don't incur shipping costs, and you can enjoy a beautiful vintage poster on your wall just a few days after placing your order.
In numbers
1000 +
products on the website
450 000 +
sent products yearly
135 000 +
purchasing customers each year
1 mil. +
travelled kilometres per year
Check out our new posters