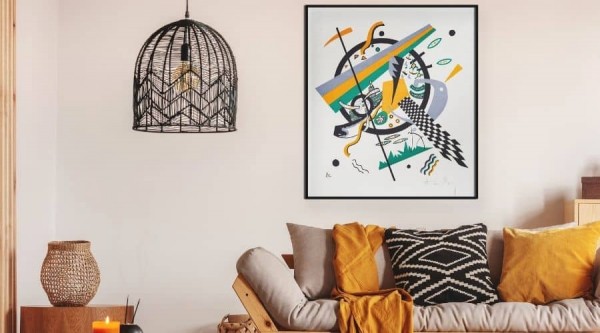 Wassily Kandinsky's life and work - an artist, abstract art precursor and art theorist
Wassily Kandinsky's legacy played a significant role in the development of painting and art. He had a profound influence on many artists of the 20th century and is widely regarded as one of the most influential painters of all time. Today we will take a closer look at his life and get to know the most famous works.
Abstract art - what's so special about it?
Abstract art is not about what we see but what we feel. It is not about what it is, but rather what it is not. It is not a representation of the world as we know it, but rather an exploration of consciousness and experience. The artist tries to convey his emotions, feelings, thoughts or any other message through shapes, colors and lines. When you look at it closely, you may notice that you are thinking about what the artist was trying to convey through his work. But when you step back and look at it from a distance, it can be seen as an interesting piece of abstract art. Kandinsky was one of the most important artists of this movement. He experimented with abstract art and also tried to convey emotions through images, using different colors and shapes.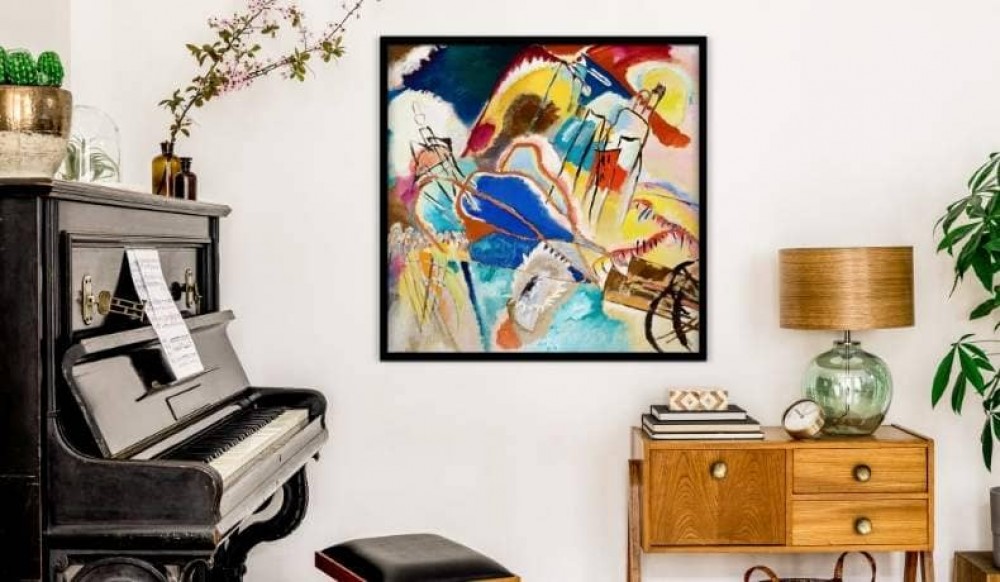 Wassily Kandinsky - key moments in the history of the artist's life
Wassily Kandinsky was born to a Russian noble family in Moscow on December 4, 1866. He had a very interesting life and career. His family had aristocratic roots, which was associated with many trips to Europe. Kandinsky started drawing at the age of eight and even made some money selling his sketches to tourists. He attended law school for four years, but then left it because he felt that he could not combine it with his love of painting. His passion led him to the Munich Academy of Fine Arts, where he studied from 1896-1903 - there he met such avant-garde artists as Franz Marc and Paul Klee. His first works showed the influence of neo-impressionism and expressionism. His art was based on colors and compositional rhythm. The departure from objectivity was slow - objects became more blurry, lacking details.
Artist career
The artist's career is full of important moments that influenced him both personally and professionally. The First World War was an event that was of great importance to Kandinsky, not only because he spoke very openly about his anti-war attitude, but also because it led to changes in his work. From 1914, Kandinsky became more abstract in his painterly style, simplifying both color and form. This has come to be known as "concrete" or "pure" abstraction. The years after World War II, including 1947-1951, were particularly fruitful for Kandinsky; during which he produced some of his most famous paintings, such as Composition VII.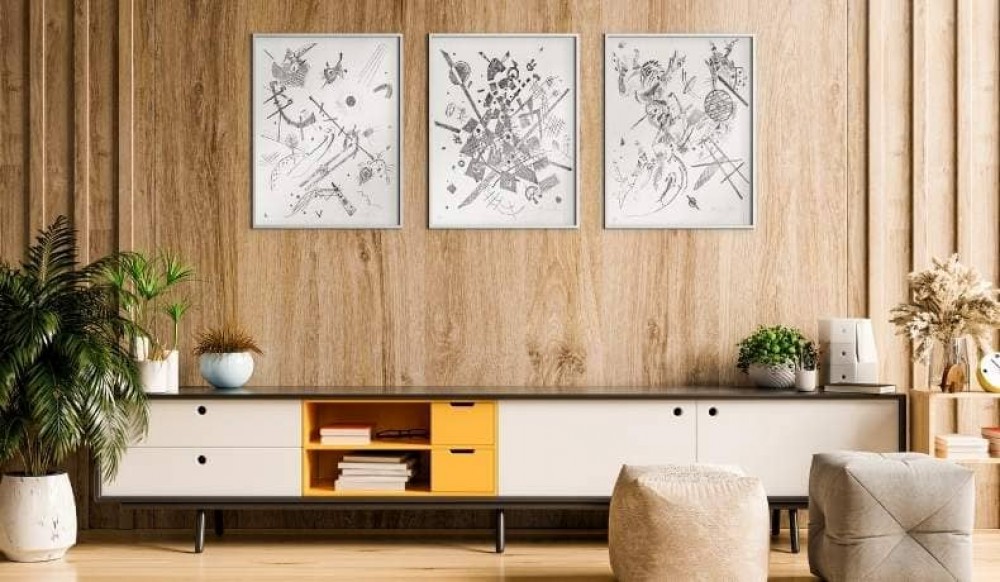 Wassily Kandinsky - paintings
Kandinsky's first abstract watercolor was made in 1910 with his work "On the Spiritual Element in Art". It was mainly based on diagonal lines and was distinguished by the use of strong contrasts. In his oeuvre, Wassily Kandinsky has many impressive abstract works, but among them the following stands out:
Composition VII - The painting was created in 1923. It is kept in a geometric style, with bold colors and abstract shapes. It is now in the Guggenheim Museum in New York City. The picture perfectly shows how you can create art without having to focus on someone specific, how you can express yourself in painting through colors, shapes and other elements.
The Blue Rider - The painting from 1903 is one of Kandinsky's most important works and an example of the painter's early work, characterized by a dark palette of colors. The painting shows a rider in a blue cape, rushing across a green meadow.
Yellow red blue - the painting, created in 1925, is now in the Museum of Contemporary Art in Paris. Wassily Kandinsky used three basic colors for his painting, combining them with a variety of geometric figures and lines.
Kandinsky painting reproduction on a vintage poster
Vintage posters have become a popular solution for interior decoration. They have many advantages over ordinary images. First of all, they are much cheaper and easier to hang on the wall. Second, they don't need to be handled as carefully as the original images.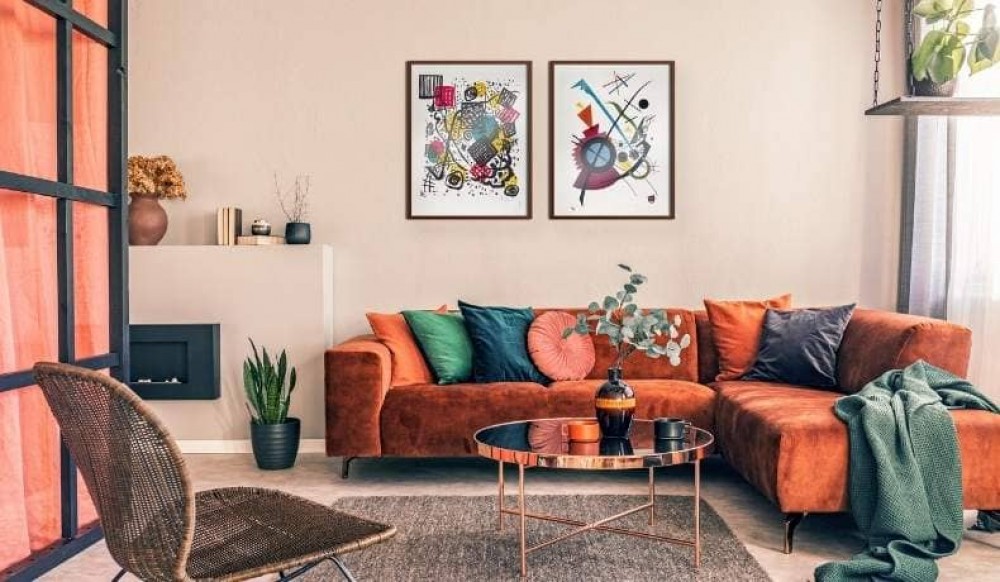 If you are a big fan of abstract art, check out our collection of vintage posters - Reproductions Wassily Kandinsky. Such posters are perfect for spaces with an original character and in places where true art lovers will stay.
---
Meet other artists!
Gustav Klimt reproductions Posters reproductions - Leonardo da Vinci
Posters reproductions - Egon Schiele Posters reproductions - Alphonse Mucha