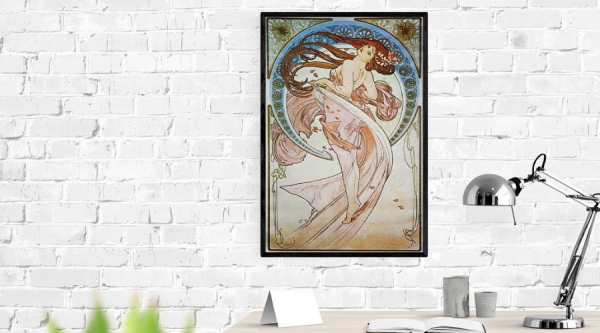 Posters reproductions - Alphonse Mucha
Art Nouveau, which is counted within the framework of modernism, is a trend that is now more and more appreciated by art lovers. Speaking of Art Nouveau, the first names that come to mind are Gustaw Klimt, and - it could not be otherwise - Alphonse Mucha. In order to explore the mystery of the popularity of this Czech artist, it is not necessary to make complicated analyses, it is enough to look at his stylized, full of expression and unforced subtlety illustrations, graphics, paintings, or finally, posters and advertising posters, because it is thanks to the latter that Alphonse Mucha became known to the international audience. Just look at this Job brand poster: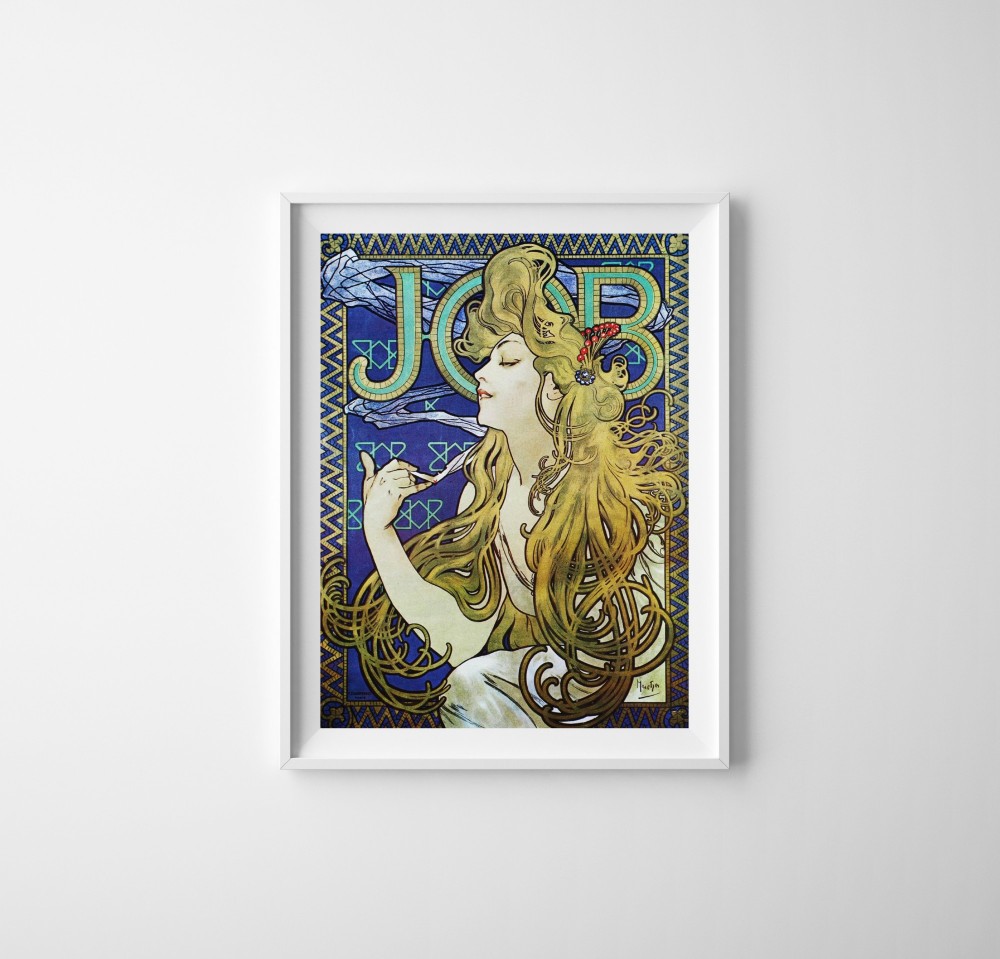 Alphonse Mucha, Job, 1896
Artistic activity of Alphonse Mucha
Alfons Mucha was born in the Czech Republic, but his studio was located in Paris for most of the years of his artistic activity. He created at the turn of the 19th and 20th century, during the period of historical development of the industry, when the demand for mass art for advertising grew, which slowly began to knock high art off the pedestal. Mucha himself specialized in applied graphics, i.e. the kind that was supposed to be possible to be reproduced many times for commercial purposes. The characteristic feature of his works are soft, stylized on stained-glass lines, the use of deep symbolism, motifs characteristic of folk art and floral ornaments, and, or rather we should write above all, women shown in a way that cannot be confused with any other artist. It is the ethereal portraits of women, coquettishly looking from posters and advertisements, that made the world crazy about Alphonse Mucha and, if we are to be honest, we think it is hard to wonder.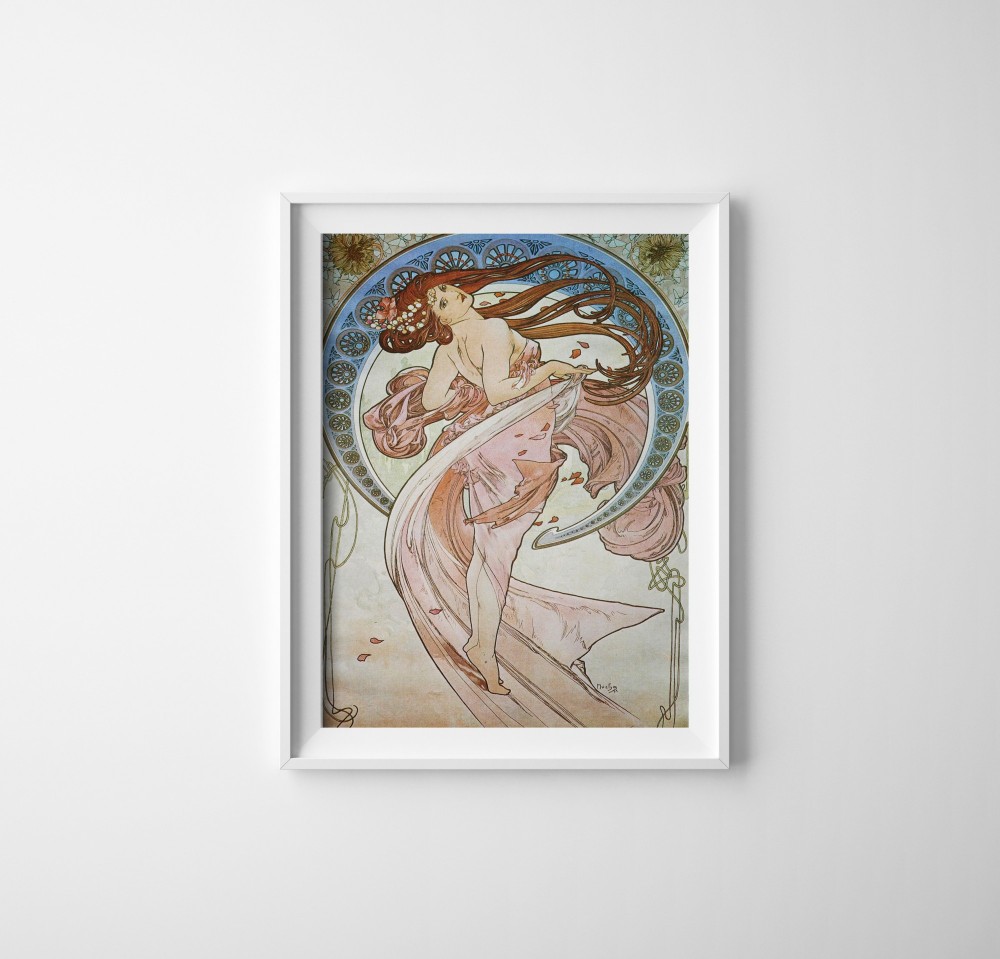 Alphonse Mucha, Dance, 1898
Reproductions of paintings by Alphonse Mucha

If, like us, you love the Art Nouveau eclecticism of Alfons Mucha's paintings, but you don't know how to arrange the interior with the use of this artist's posters, we have some inspirations for you. Reproductions of Mucha's paintings are not only a great idea to decorate your living room, bedroom or home gallery above the stairs. Advertising style will also fit perfectly into your home office, library or, why not?, kitchen. The aesthetics of Mucha's paintings, with its masterful balancing on the borders of different styles, is so universal and timeless that it will be difficult to count on the decorative blend in.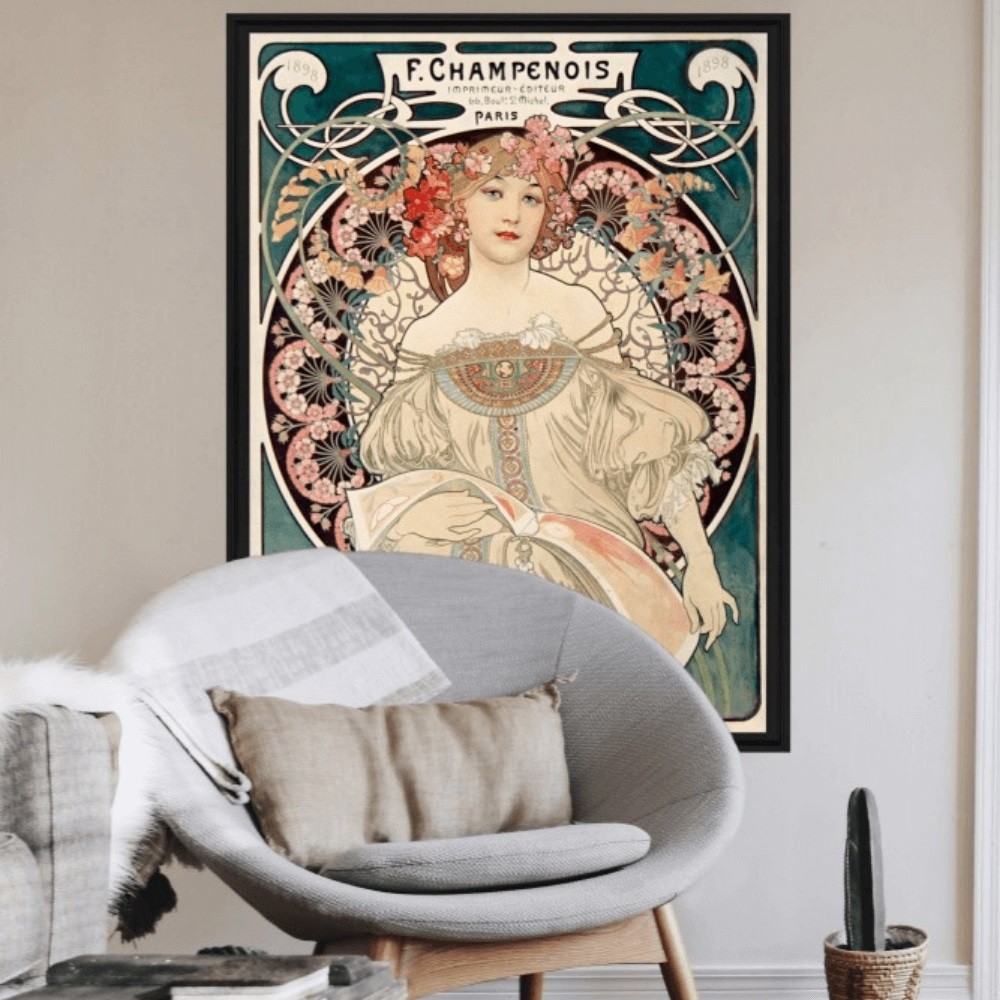 Alphonse Mucha, Reverie, 1897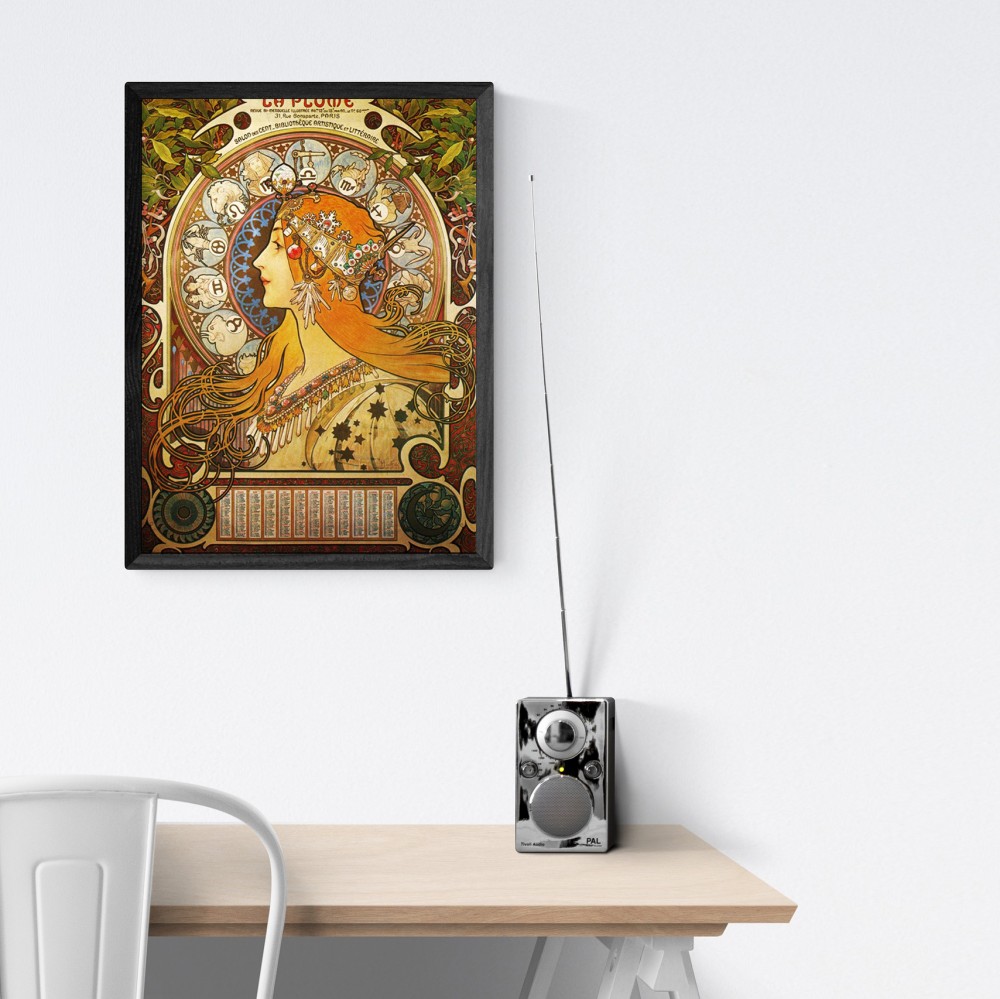 Alphonse Mucha, Zodiac, 1896

Interior design using posters on canvas with reproductions

However, the interior design does not have to be conservative, sometimes it is worth betting on less obvious color combinations and surprising elements, which may seemingly not fit together. Posters on canvas with reproductions of Alphonse Mucha's paintings are an addition that may constitute an interesting twist in interiors maintained in a strict style. Industrial, dark interior broken by delicate, stained-glass composition full of flowers - we say definitely yes! In such an interior we recommend a poster on canvas of larger dimensions, so that it can be a surprising, contrasting element of the arrangement. Minimalistic, modern white interior is also a perfect background for our reproductions. Just like in the case of darker interiors, single posters on their own can be a decorative color dominant.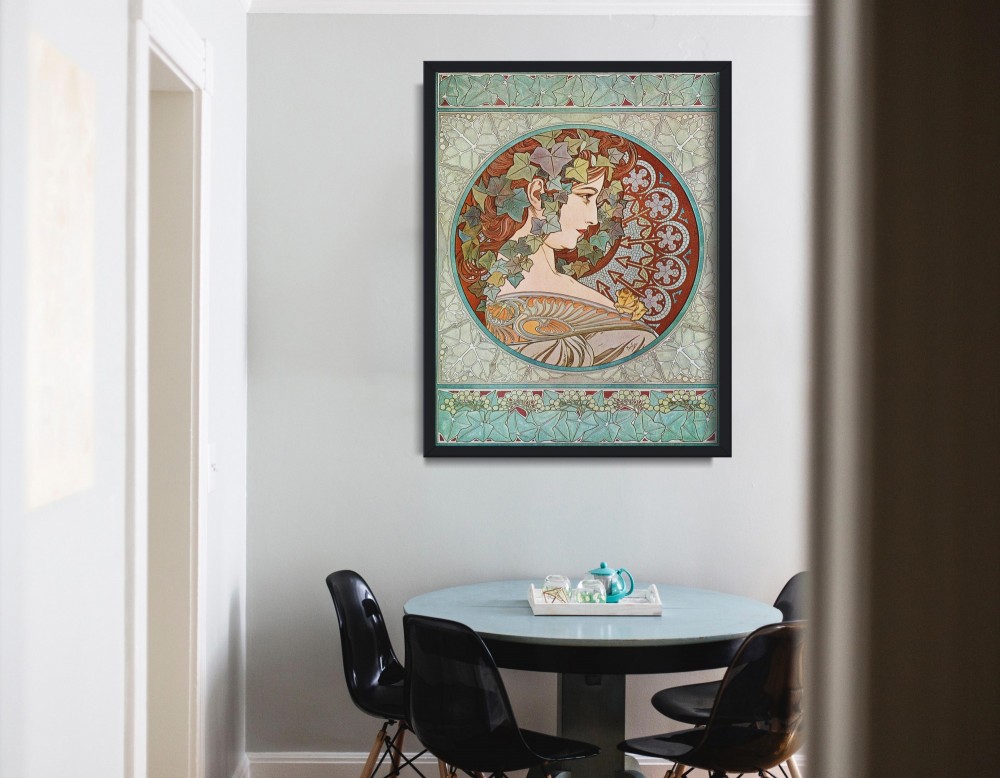 ---
Related posts:
VINTAGE STYLE POSTERS FOR THE HOUSE