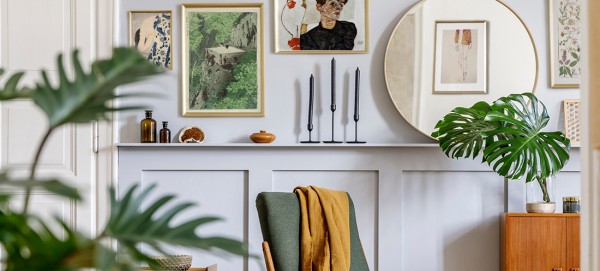 Painting reproductions on posters
Paintings in the form of posters? Of course! After all, by printing the motifs known from the paintings on the posters, we can achieve a similar visual effect at a much lower price
Painting reproductions have always aroused great interest. They've become very popular, especially in recent years, when the development of printing allowed for very accurate reproduction of every detail of the printed motif. In this way, it became possible to mass-print reproductions of known and unknown paintings.
Reproductions on posters with a digital print
The quality of the print and the materials used make the reproduction on posters look as attractive as on canvas. Digital printing enables reproducing not only every colour, but also detail of a reproduction, and even the brush strokes. For fans of traditional paintings, we can additionally recommend putting the poster with reproduction in a frame. Thanks to this, the vintage style poster ordered will look practically like a painting.
Posters with vintage style reproductions
We especially recommend posters with reproductions for rooms that you want to arrange in a classic or vintage style. Each room decorated in this way will benefit a lot from the use of posters with reproductions. They will emphasise the retro or vintage style and attract the attention of guests.
Posters with retro style reproductions available in our store are digital copies of the artworks of known and less known painters. Importantly, we tried to present reproductions of paintings from different styles and eras, so that every fan of painting will find a poster with a vintage style reproduction for themselves.
We invite you to our posters with retro style reproductions galleries