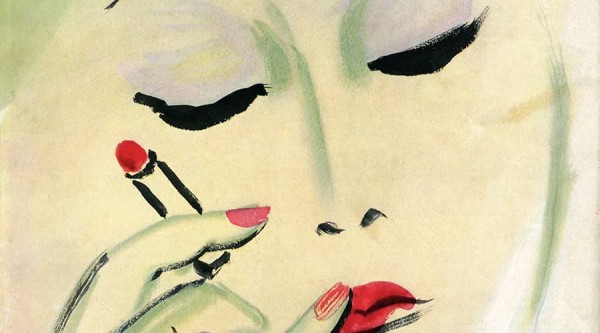 The world of fashion, although not intuitive for some, could not exist without art. Fashion is an art form, whether we are talking about Haute Couture tailoring or street wear. Fashion could not exist without illustrations, because concept sketches are the starting point for the final projects. But the world of fashion would not exist without fashion magazines, printing not only editorials, but also photos from the shows, often with long descriptions of the collections.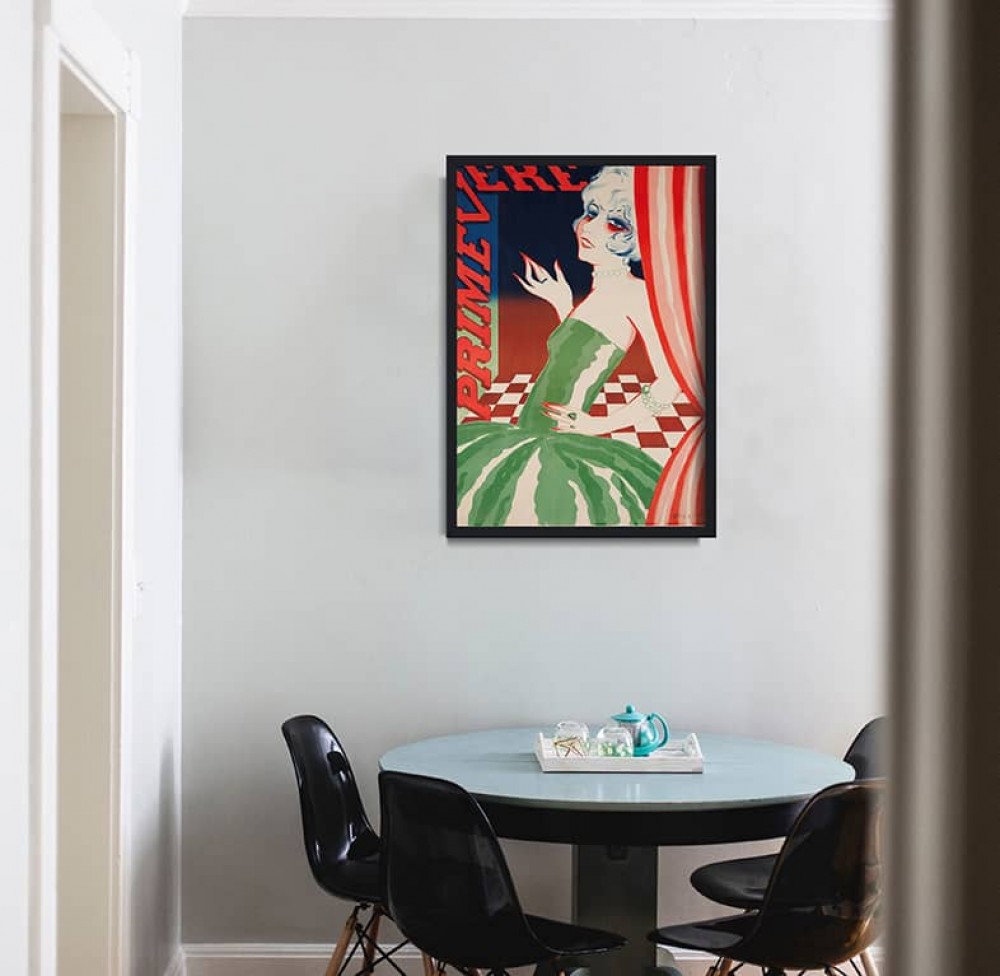 Fashion often draws inspiration from other fine arts, often referring to great works of art or motifs. Examples include the collections of Alexander McQueen or some contemporary Dior collections referring to ancient art. However, this inspiration is two-sided - fashion has often become an inspiration for painters or graphic designers who, through the clothing of the presented characters, gave an additional dimension to their paintings. It is worth mentioning the Mona Lisa, whom we mentioned in the article "Posters, reproductions - Leonardo da Vinci", and whose clothes expand our possibilities of interpreting this unique work.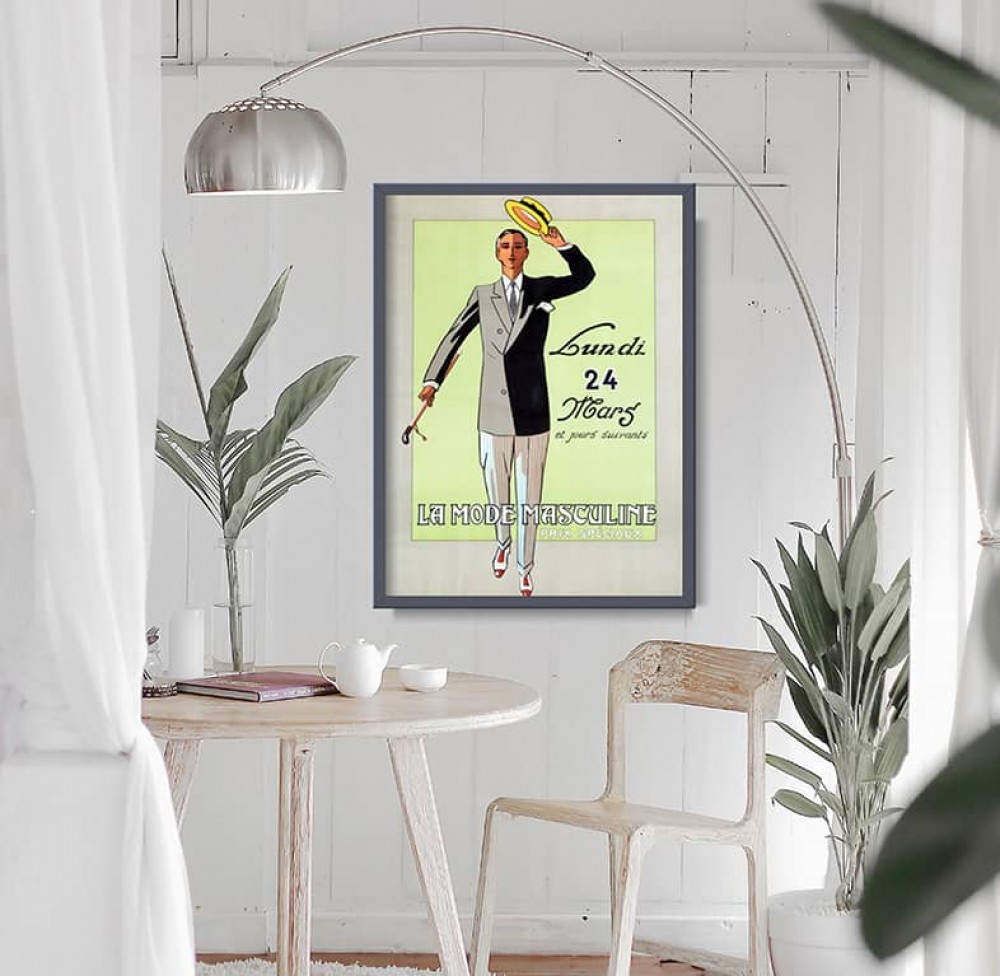 VOGUE magazine
A large part of our collection are illustrations from the 1950s and 1960s, which are the covers of fashion magazines, including one of the most important and recognizable ones - yes, we are talking about the iconic Vogue, dictating fashion trends since 1909!
Vogue magazine, originally published as a weekly, first appeared in the US market in 1892. The magazine was targeting the New York upper class. A few years later, in 1909, it changed hands and was turned into a biweekly. The change of the owner resulted in a focus of the content on fashion and also resulted in expansion to foreign markets.
The first country where Vogue was released was Great Britain. Spain, France and Italy joined it a few years later. Vogue became such a popular magazine that it survived the Great Depression and World War II without any problems, quickly gaining cult status.
Before Vogue was referred to as the Fashion Bible, it was originally a magazine focused on important news and gossip from the aristocratic world. Even then, it was decorated with fashion illustrations and photos, and on the covers there were images of Victorian Gibson Girls.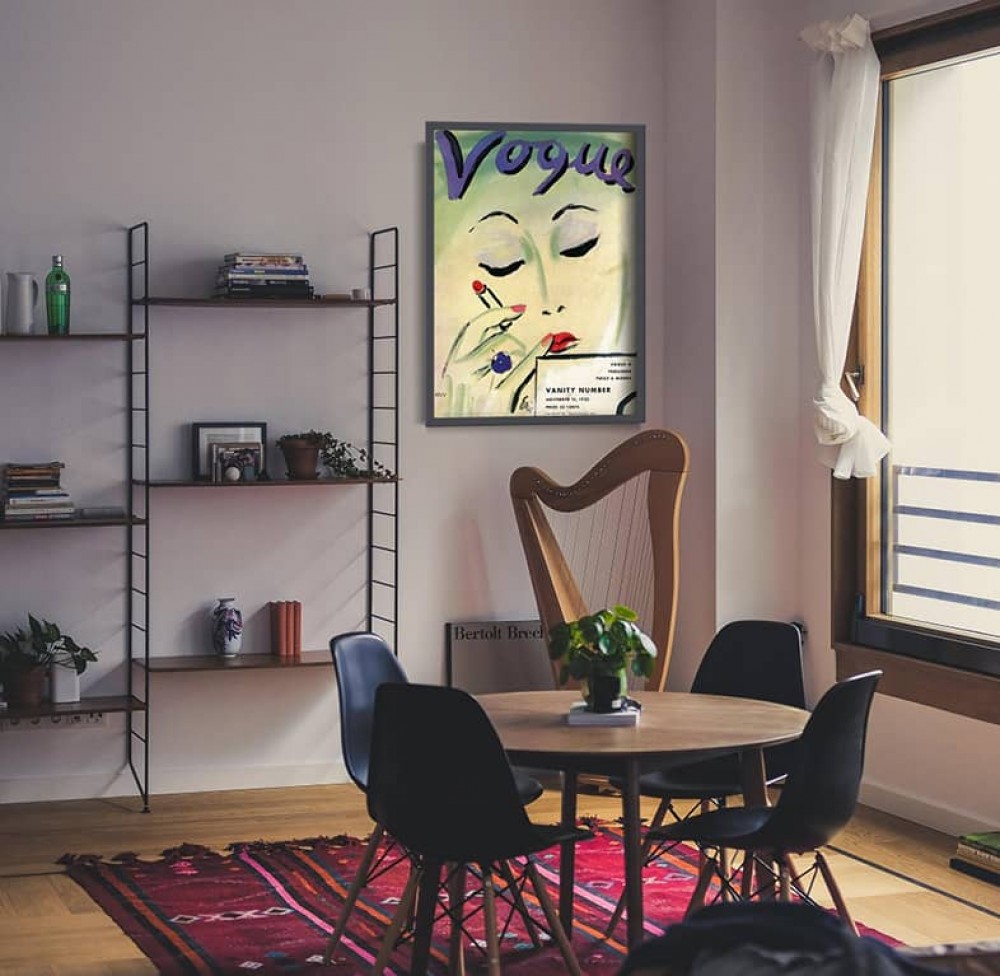 La Vie Parisienne
La Vie Parisienne was a French weekly magazine founded in Paris in 1863. It was published continuously until 1970, and its peak of popularity fell at the beginning of the 20th century. Initially, he dealt with the subjects of novels, sports, theater, music and fine arts. In 1905 the magazine changed hands and the new editor changed its format to suit the needs of the modern reader.
La Vie Parisienne was a huge success as it combined an unprecedented mix of themes - short stories, veiled rumors and fashion jokes, as well as commentaries on topics related to love, art and the stock market - with beautiful comics and full-page color illustrations by leading artists. In addition, the magazine also reflected the changing interests and needs of the population of the early twentieth century, such as, for example, fashion!
The Art Deco illustrations featured in the magazine reflected the aesthetics of the period and, combined with intellectualism and sharp wit, made La Vie Parisienne an extremely widely read magazine. The magazine was created by illustrators such as George Barbier, Chéri Herouard, Georges Léonnec and Maurice Milliere.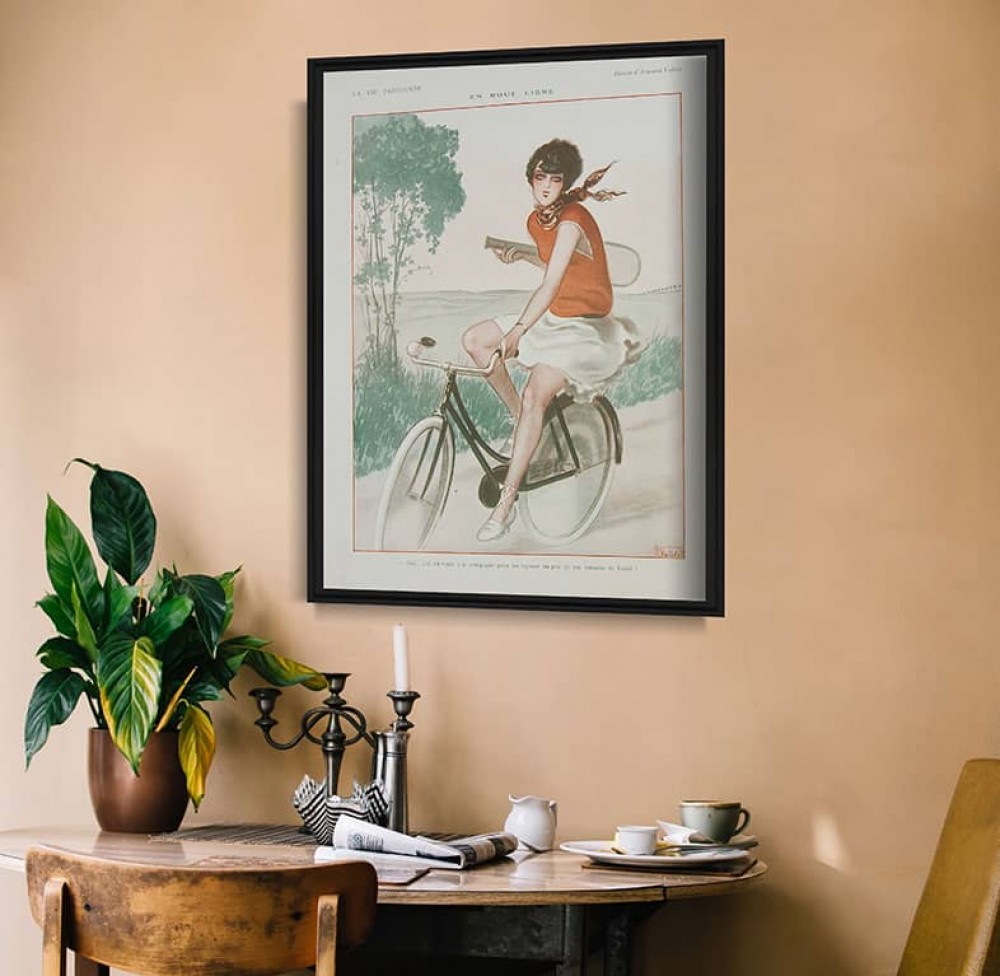 Retro style advertising posters
In our collection - fashion posters - you will also find commercial posters presenting both male and female fashion. Often unconventional, using interesting visual solutions, advertising graphics will work well not only in the interiors of fashion fanatics, but also in stores, not only in vintage style! Anyone who is interested in retro fashion should be particularly interested in advertising posters of the iconic footwear brand Bally.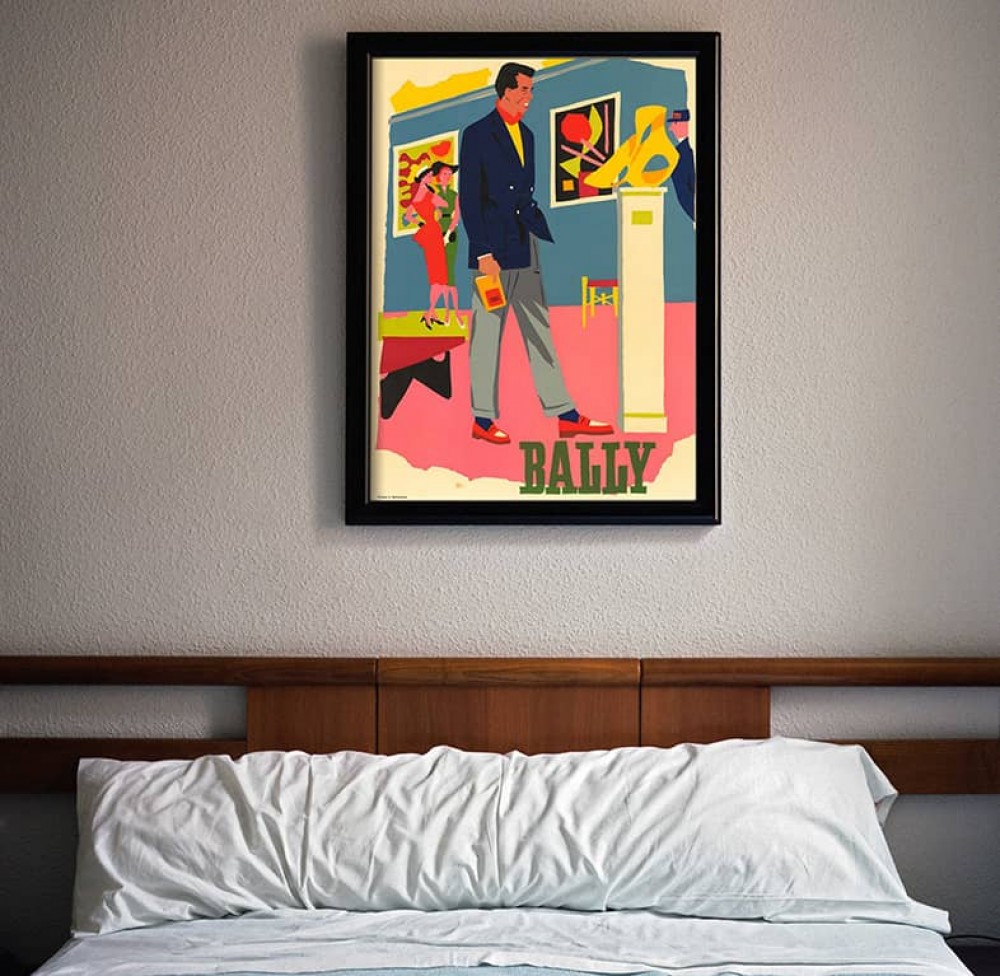 How to use fashion-style posters in the interior?
A characteristic atmosphere in a retro style is provided by illustrations presenting Art Nouveau Art Deco graphics. This style, characterized by geometrization and the pursuit of a synthetic approach to forms and an eclectic combination of motifs, will be an appropriate complement to modern interiors, in which it will emphasize the simplicity of the interior, adding a decorative character. Art Deco posters will also be a beautiful decoration for retro-style interiors. You can order high-quality fashion posters in many formats, which will allow you to create a unique home gallery. Posters with a fashion theme will also work well as a single wall decoration.
Our decorations will appeal not only to fashion lovers. Both subdued and colorful illustrations immediately catch the eye with their original form, anyone who is sensitive to extraordinary beauty. Illustrations from old fashion magazines will be a unique decoration not only at home. They will emphasize the character of the interior in offices or shop space.
Retro-style fashion posters will help you create a distinctive atmosphere in the interior. Create your own fashion world at home by choosing posters from our extensive range. Subscribe to the newsletter and get -15% on all purchases.
---
More inspirations:
FEATURES OF EXPRESSIONISM AND IMPRESSIONISM IN PAINTING - ARTISTS, POSTERS, ART
HOW TO FRAME A POSTER AND GRAPHIC - PROVEN AND EFFECTIVE METHODS