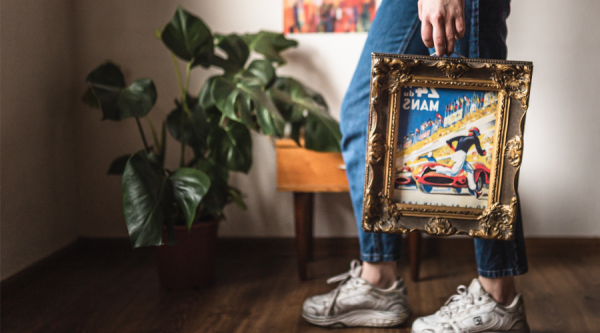 How to frame a poster and graphic - proven and effective methods
Pictures, graphics and posters are a great decoration on the walls. Thanks to the large variety of themes, they are suitable for the living room, room, bedroom, as well as for the kitchen, bathroom or any other room. It is a good idea to frame the picture before hanging. There are several ways to do this - from popular frames and anti-frames to cheap, home-made methods that will give the gallery a unique character.
Frame
The most popular form of the binding is the frame. Beautiful, wooden frames are immediately associated with old paintings hanging in the corridors and halls of former mansions and castles. There are often small picture and photo frames on desks and bedside tables. You can also order medium-sized, simple aluminum frames in any color that will gently emphasize the poster. It is also a great gift idea, because a nice copy will match any picture or poster. To place a picture, poster or graphic in the frame, just put them in the right place and fix them with special holders attached to the structure. In some cases, a cardboard must be placed on the back of the photo to stiffen it, but it is often attached to the purchased frame.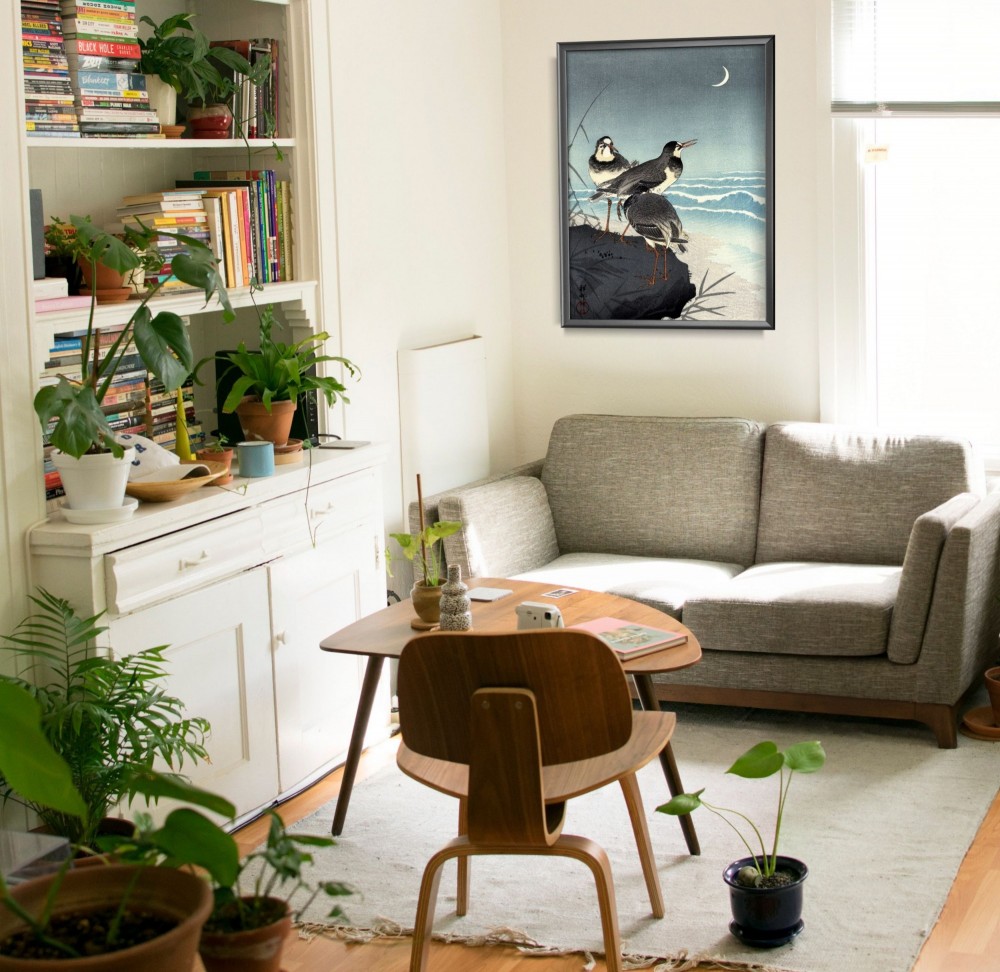 Clip-frame
Another popular method is clip-frame. Basically, it consists of two components. A substrate made of a rigid HDF board and glass or plexiglass that will protect the graphics from the outside. A picture is placed between them and the whole thing is fastened with appropriate clips. In the case of clip-framers, posters or photos reach the very edge. In some cases, it can destroy the aesthetics. Then the passe-partout will be used, which is suitable for both frames and clip-frames. It also requires buying a model ten centimeters taller and wider than the framed picture. The passe-partout is placed under the poster, thus obtaining a five-centimeter strip around the framed graphics. The offer is dominated by white, although you can also buy any other color.
Decorative strips
Decorative strips are quite an interesting way to frame posters. It is enough to purchase four pieces of the length corresponding to the width of your graphic to easily make your own binding. Place the edge of the painting between the two slats and add some glue. When making the top edge, you can add any hook to hang a poster on it later. After folding, a few small nails will ensure a permanent and secure connection. An interesting effect can be obtained when the slats protrude beyond the edge of the picture. The end result is very aesthetic, but some people may associate it with large maps or teaching aids that hung on school walls.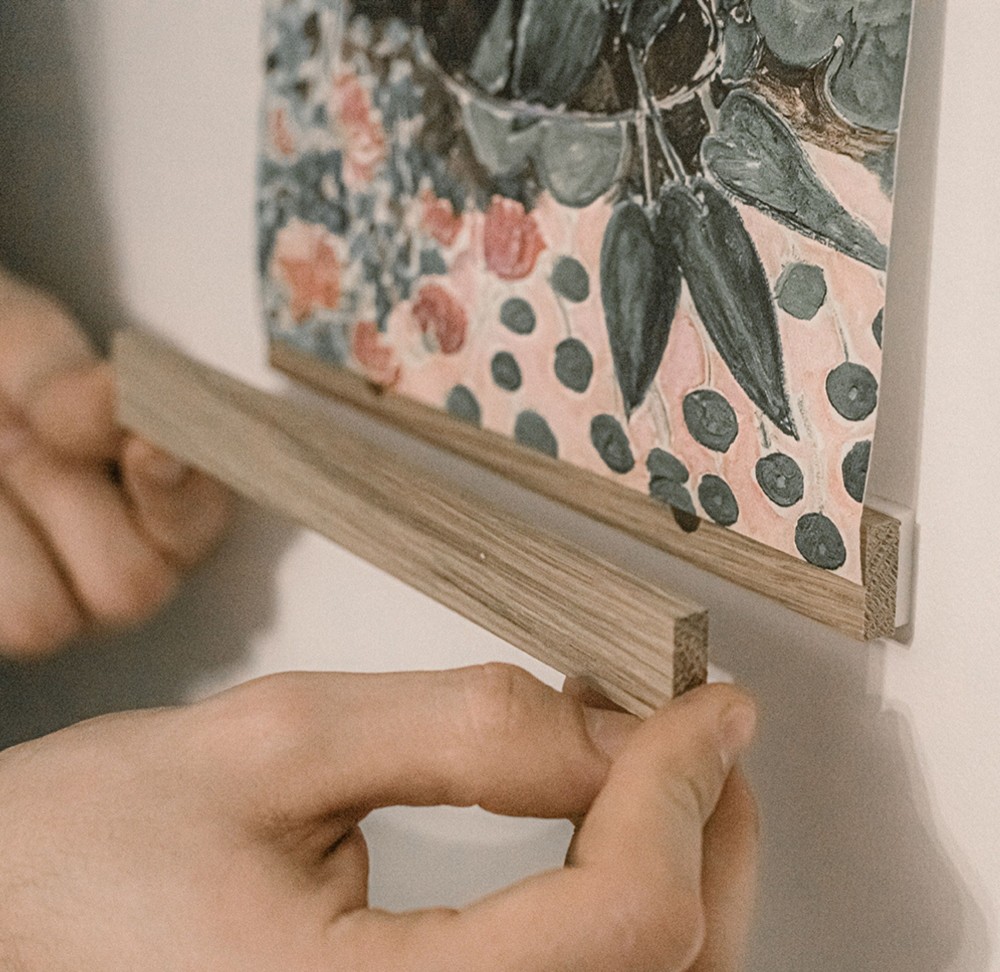 Hand-made picture frames
Especially with retro-style posters, an alternative may be the completely self-made frames from materials available at home. One such method is the use of ordinary trouser or skirt hangers. By using one of the many methods of aging, you can get an interesting and unique setting, which will be perfectly complemented by retro posters available in our store. Ordinary paper clips that can be used to attach graphics to strings, creating an interesting gallery, will also work well.
Purchase of framed posters
Our store offers prints and poster binding. Among other things, there are frames with magnets that will allow you to hang the picture on any metal surface. A beautiful wooden frame made of light beech wood gives the right character. Both modern paintings, older posters as well as black and white graphics fit it.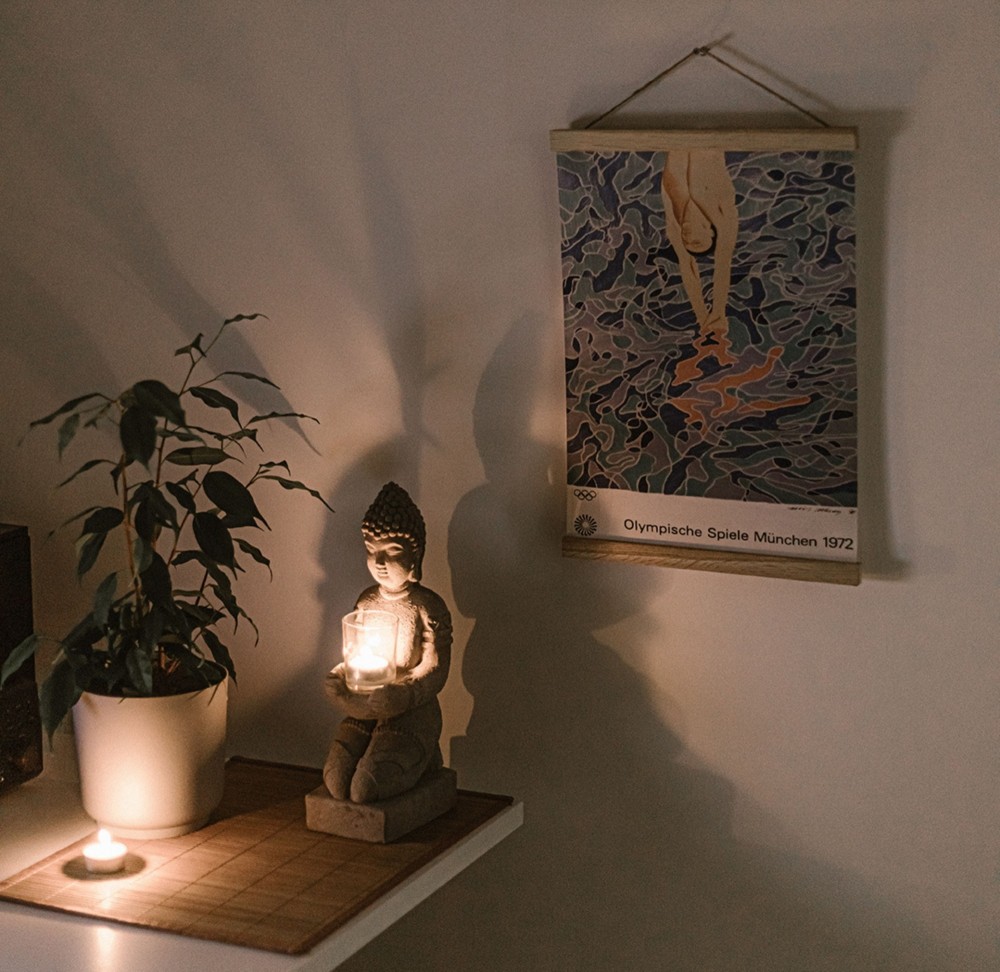 Tape?
It's not always easy to determine what a poster frame is. Several years ago, it was a common practice for children to attach posters to furniture and walls with ordinary tape. It was not a perfect method, as peeling off the tape sometimes resulted in paint losses on the wall and poster. However, in art, everything becomes possible. If someone would like to refer to the times of youth, nothing prevents you from sticking a poster with a nice tape above the bed or next to the desk. Wrapping all the graphics around with a thicker tape may even resemble a frame. However, it is easy to damage the poster this way. Therefore, this method is generally advised against. It should only be used when it is dictated by artistic goals.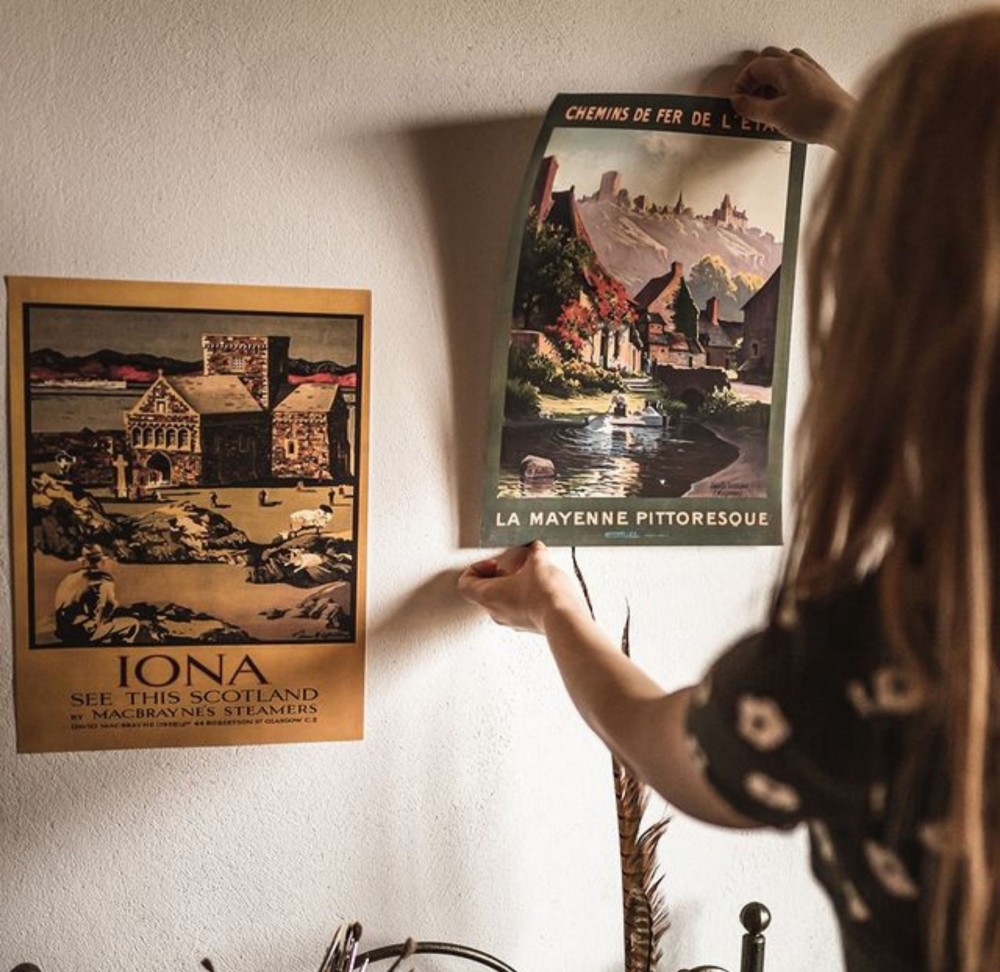 What to choose to enjoy a beautiful effect?
Paintings are a common way to decorate a space, often used in interior design. However, graphics and posters on the wall are as good as them! Properly framed photos also play an aesthetic role. The choice between popular frames or clip-frames depends mainly on your taste and idea. For people who want to have something unique and with character, there are also home methods of picture binding. It is a cheap way and at the same time handcrafted fittings have a higher value. If you don't feel up to it, you can take advantage of our store's offer and buy a prepared framed poster. Every way is good to diversify the walls of your home with beautiful paintings.
---
See also: