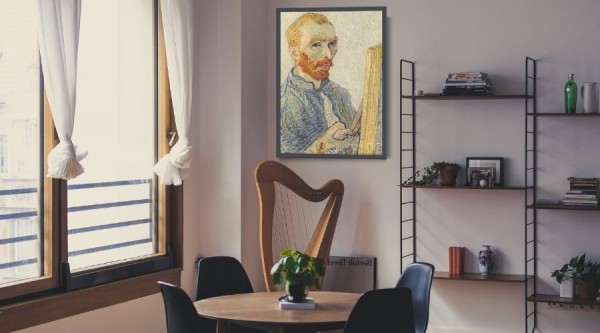 Vincent van Gogh reproductions
The life and work of Vincent Van Gogh has become a legend. This Dutch painter, creating in the spirit of post-impressionism, had an amazing influence on the art of the 20th century. And although he started painting very late, he created works that are famous all over the world. Do you want to know how many sunflower paintings Vincent van Gogh has painted or why he didn't have an ear? We invite you to travel through the events and places that played a key role in shaping Vincent's life and work.
Vincent Van Gogh - life, works and interesting facts
Vincent Van Gogh, the famous Post-Impressionist painter, is now considered one of the greatest artists that has ever lived. His life and work exerted a remarkable influence on contemporary art. He had no formal training as an artist, but created many paintings depicting flowers and objects from everyday life (still life artworks).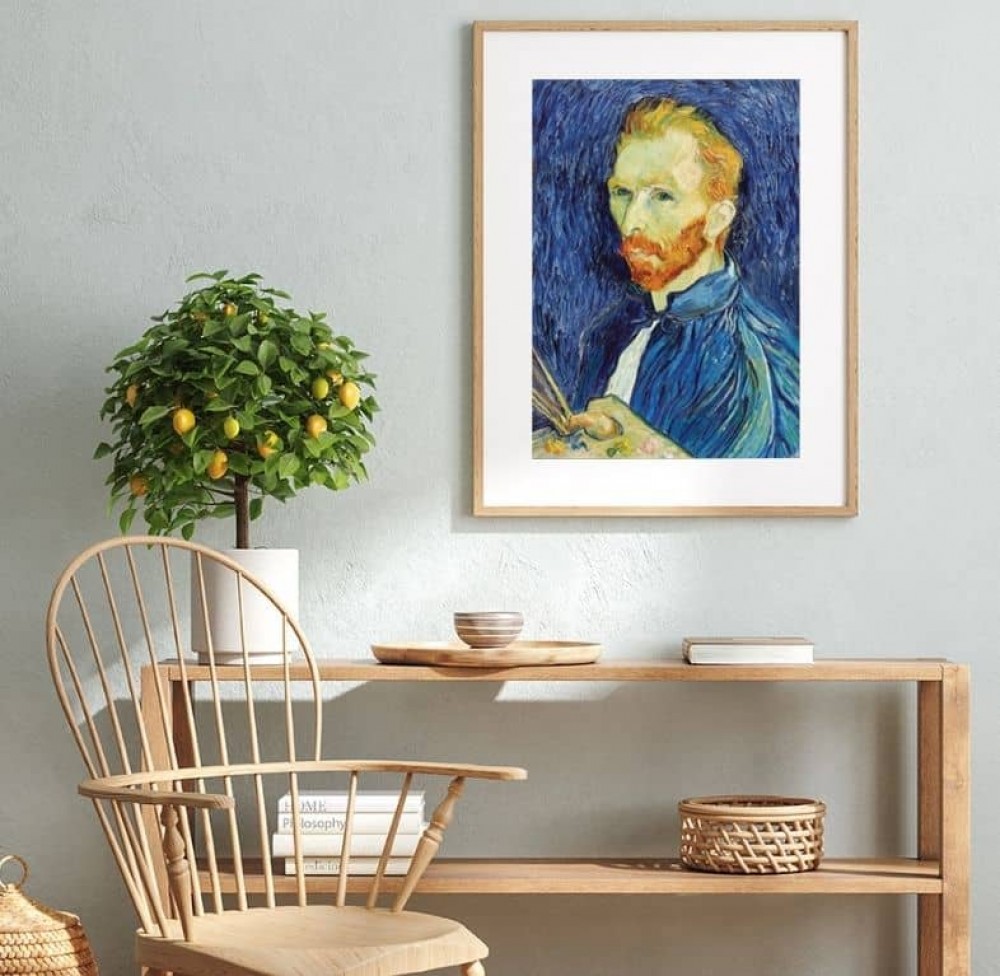 Van Gogh was born on March 30, 1853 in Groot-Zundert, the Netherlands, to an upper-middle-class family background. He grew up in a religious home with six other children. Van Gogh's brother Theo was also a painter of some reputation, and his work was well displayed in Parisian art circles at the end of the 19th century.
Vincent Van Gogh had a hard life. At a very young age, he began to lose his hair - due to ulcers on his head. He also suffered from epilepsy and was depressed for most of his life. He fought these demons until the day he took his own life with a gunshot wound to the chest.
He wrote about his works: "Instead of trying to reproduce exactly what I have before my eyes, I use color more arbitrarily, in order to express myself, more forcefully." His paintings are characterized by thick, expressive brush strokes and colors with bright intense light that gave the images a dramatic effect and emphasized the contrast in the scene.
The most famous paintings by Vincent van Gogh
Vincent van Gogh has over 2,000 works in his artistic output. He painted 870 paintings, 150 watercolors and over 1000 drawings and 133 letter sketches. And although van Gogh sold only one painting in his entire life - "The Red Vineyards" for 400 francs - his works now include those that have become recognizable all over the world.
1. The paintings belonging to the series "Sunflowers" by Van Gogh are probably the most famous works of art in the world. There are 12 canvases in the entire series, but the most common are seven of them, which were created in Arles between 1888 and 1889. The rest was painted in Paris in 1887.
2. "Starry Night" is a cult example of post-impressionist painting. It depicts a stormy night seen from his bedroom window. The picture has different symbols that can be interpreted in many ways. The stars shining in the dark sky and the crescent moon symbolize a sense of hope and faith.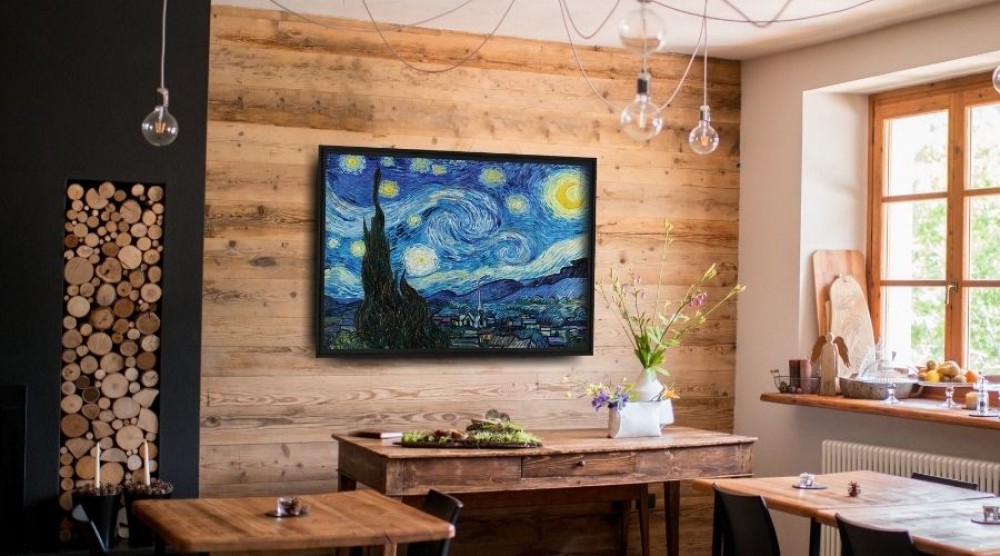 3. "The Potato Eaters" by Vincent Van Gogh created this painting in 1885. This is one of the early works of a Dutch artist. He is an excellent example of how Van Gogh was able to wonderfully capture the human figure and character in his paintings.
4. The painting "Blooming Almond" is an example of Van Gogh's mastery in capturing the natural beauty that surrounds him. He was inspired to create it by the scenery of flowering almond trees in Arles, France.
5. "Self-portrait with a bandaged ear" - Why did van Gogh lose his ear? The official version says that it was Vincent himself who cut it off with a razor. On the other hand, H. Kaufmann and R. Wildegans, authors of the book "The Ear of Van Gogh" claim that the perpetrator of this mutilation was the artist's longtime friend Gauguin, who cut off Van Gogh's ear with a sword.
6. Van Gogh's collection of oil paintings, showing a pair of torn shoes, is quite an unusual series in his oeuvre. A friend of Van Gogh described that the artist always bought old work shoes at a flea market. Then he walked around in the mud until they became dirty. Only then did they become interesting enough for him to paint them.
7. The oil painting "Irises" was painted by Van Gogh in 1889, during his stay in a psychiatric hospital - just before his suicide. The painting belongs to a collection of works that were inspired by the Japanese art of Ukiyo-e. The similarities are, among others, for strong contours, unusual angles, including close-ups.
8. "Old Man in Sorrow" - The painting depicting a lonely, old man sitting in a chair with his hands embracing his face was created in 1890 in Sain-Remy de Provence on the basis of previously prepared lithographs. The picture is the essence of despair and depression.
Works of art by Vincent van Gogh as wall decorations
Currently, Vincent van Gogh's works of art can be admired on the walls of museums, but thanks to modern printing technology, we can also admire their reproductions on the walls of our homes.
Reproductions of Vincent van Gogh's works are wall decorations that are perfect for a living room or bedroom. They will also be perfect decorative elements in restaurants designed in a vintage style. A wide selection of vintage posters in our store will allow you to choose a work that will harmonize well with the colors and style of any interior. Copies or reproductions are not the same as original artwork, but they do have their own charm. They are much cheaper than the originals and can be much larger when printed on canvas.
---
Also read about other great artists:
Posters reproductions - Leonardo da Vinci
Posters reproductions - Egon Schiele