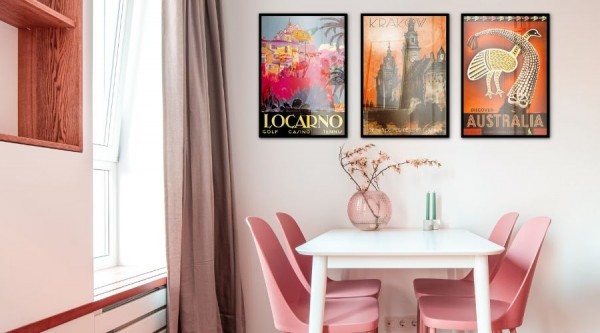 Retro travel posters in interior design
Travel posters are perfect decorations for those who are passionate about traveling, both near and far. It is also a great way to introduce into your home elements that will remind us of our favorite destinations and places from around the world. Their colors and design will give each space a unique character. Thanks to them you will go on a trip around the globe!
Retro posters with a travel motif
Most of us grow out of a childhood fascination with posters. However, these are not only accessories that appear in a child's or teenager's room. Retro posters have become a significant element in the decoration of a modern space, introducing contrast, color and character.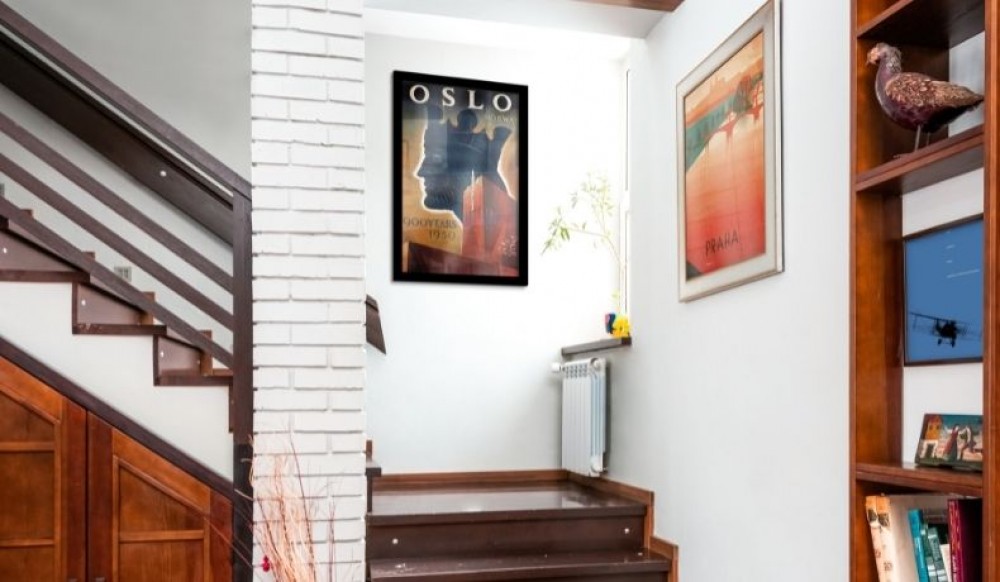 There are many interesting retro travel-themed posters and prints on the market that attract with their eye-catching designs. Properly selected to the aesthetics of the room, they will look great in it.
The kitchen is a great place for food and drink travel prints. Posters presenting Italian vineyards, juicy African fruit or traditional dishes will perfectly diversify this room.
Map posters and travel posters depicting foreign landscapes will be perfect for the bedroom.
The living room is the showpiece of the home and this is where travel posters will attract the most attention. Posters with world-famous buildings, cities or landscapes are one of the most popular decorations chosen for this space. Vintage posters with international festivals - e.g. with the Brazilian carnival or with religious and ethnic elements, e.g. Dia de los Muertos from Mexico - will also look great.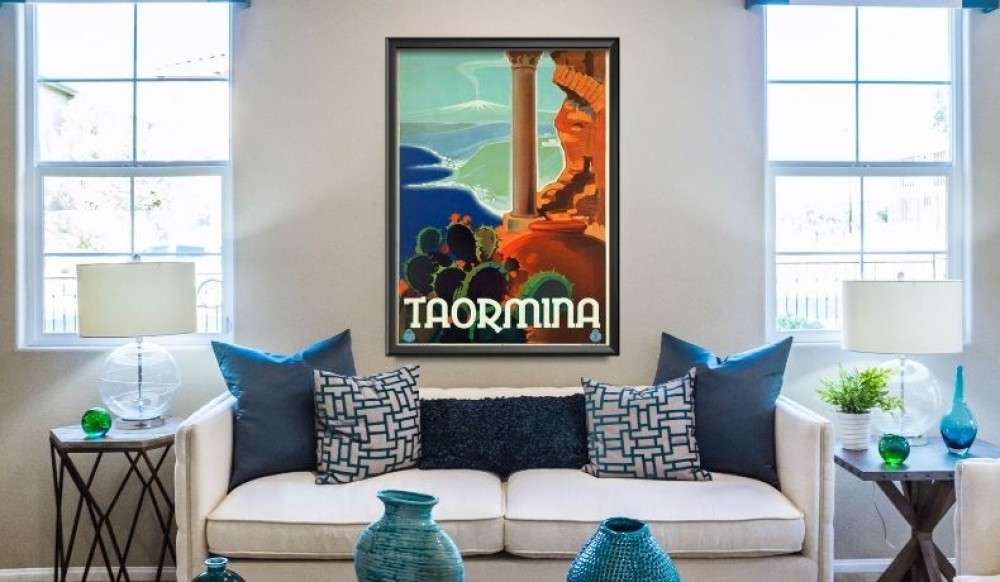 We also have a decoration idea for the bathroom! Travel posters with the beach, palm trees or ocean views will look great in this place.
How to hang vintage travel posters?
The key role when choosing a retro-style poster is played not only by its theme, but also its framing, lighting and the place where it is to be found.
When decorating your space with more than one poster, it is worth maintaining uniformity in style and size. The size of the posters will depend on the size of the room and its decor. First of all, you should keep the proportions and balance so as not to introduce unnecessary confusion to the interior design.
It is worth choosing posters that will harmonize with the colors of the room. For example, they will have 3 colors from the same color palette as our space. We advise you to hang posters with vivid colors on walls with delicate patterns to distinguish your decoration and not to create a visual mess.
Vintage poster frames should not be more decorative than the prints themselves - they are just an accessory that will emphasize the uniqueness of the travel theme.
And how to create a wall gallery from posters? Our favorite method is to use gray paper or cardboard and masking tape. It is enough to cut out the shape of the frames from the paper and try different settings on the wall. Thanks to the tape, our wall will not be damaged and we will be able to choose the perfect setting for the gallery.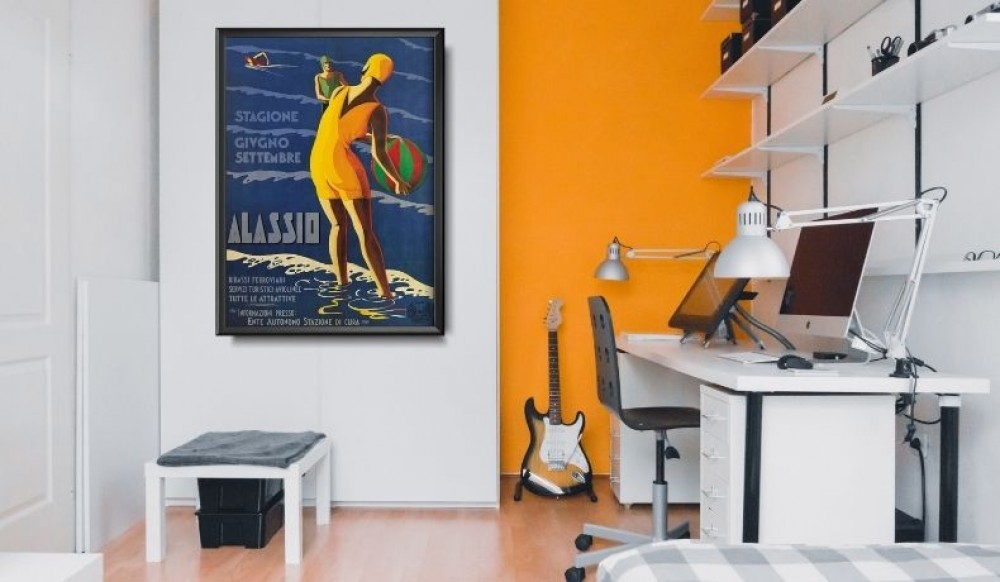 Travel posters in a child's room
Travel posters have long been a popular wall decoration, but they do not appear often in children's rooms. What a pity! The design of a child's room with such prints will surely inspire. Travel posters referring to the culture and traditions of world countries and map posters will be a great focal point in the interior, and above all, they will enrich teaching, stimulate curiosity and encourage children to continue talking about them.