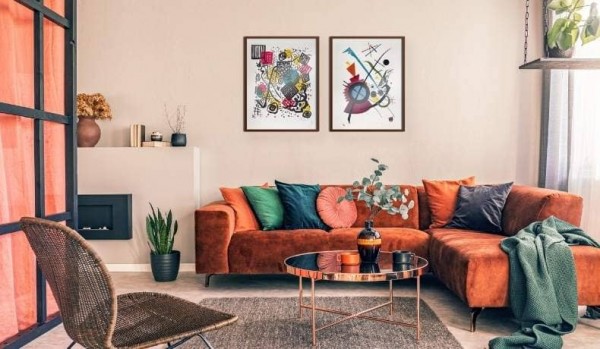 Living room posters - a guide to 4 inspiring designs to decorate your space
Choosing stylish posters and prints for your living room can be tricky. To make it easier, we have collected our suggestions for creating interesting decorations for this room. Find inspiration and tips to help fill the empty walls in your living room!
How to choose the right poster for the living room?
Using paintings, posters and photos is a great way to complement a space. The wall art is eye-catching and makes the home more inviting. Although choosing the right theme for posters and their subsequent assembly can be complicated tasks, they are completely worth every job.
There are no predetermined rules for decorating walls, but it is worth following a few basic instructions when choosing the right wall decoration:
Take the time to find the right poster - don't be afraid to fall in love with something;
The poster you choose should fit your space - take into account its colors, lighting and size;
Look for a frame that will complement the poster and not dominate its subject;
Make good use of the space - the living room is usually the largest room in the home, and the spacious walls are perfect for creating an eye-catching gallery wall. Use posters of various sizes and formats if you want to create a gallery to the fullest. If you want a more sophisticated living room interior, then install one or two large posters to fill in the gaps on the wall;
When creating a gallery wall, living room posters should have a theme that will be intuitively grasping. If you do not want to combine them thematically, focus on their colors - posters in one tone will create one beautiful whole. If you want to learn more about the art of hanging pictures, check out our post "Gallery wall guide - how to hang and arrange pictures".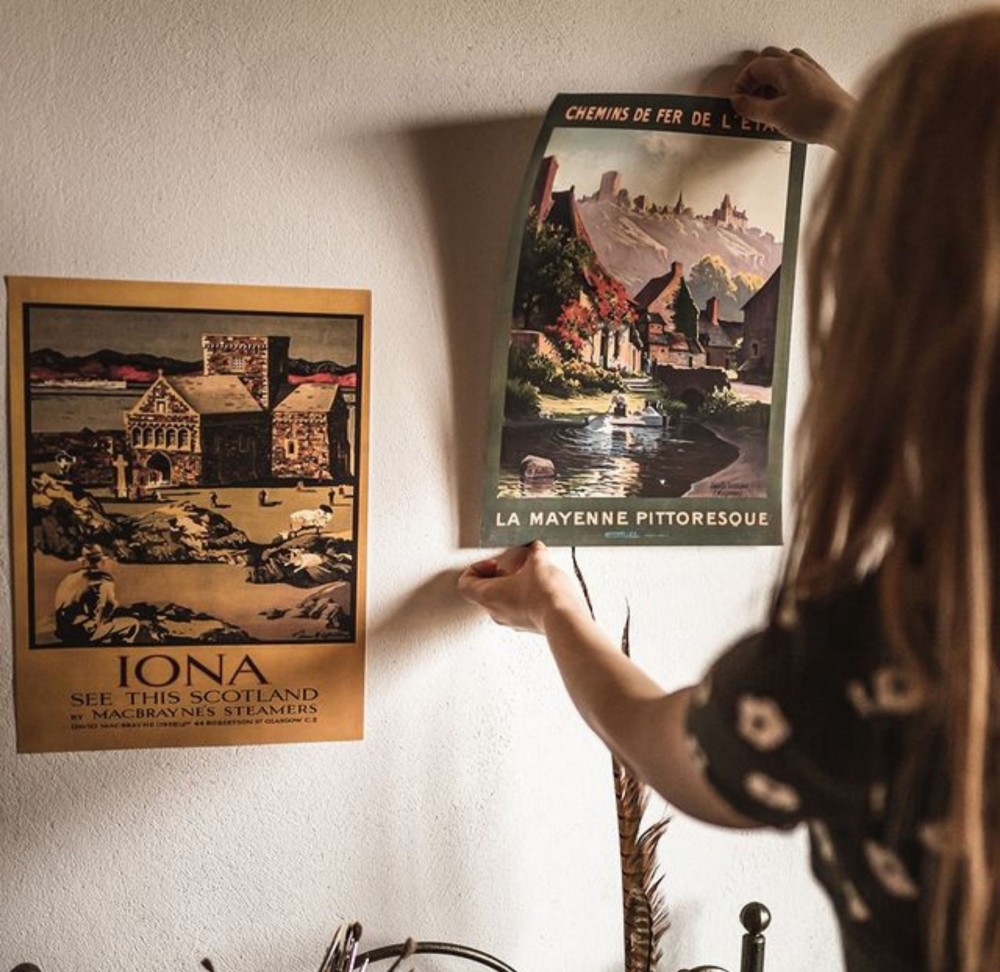 4 most fashionable poster designs for living room
Vintage posters are popular because they have an old school charm that is hard not to love. They are printed on high-quality fabrics with a canvas structure in vivid and bold colors. This nostalgic quality makes you feel like stepping back in time. Vintage posters are perfect for any living room - whether you want to decorate it or you just want to fill a void on the wall. To help you choose the right theme, we present poster designs for the living room that will never go out of fashion.
Original posters reproductions
The beauty of clastic art attracts, but most of us cannot afford to buy original paintings. Modern printing technology came to the rescue, thanks to which the most famous art works can appear in our homes. High-quality vintage poster reproductions are exact copies of details and colors from the original artwork and thanks to the fact that they are printed on a special canvas, the entire decoration takes on a unique character.
Poster reproductions will look very original on the wall in the living room. Combine works of Impressionism, Cubism or Art Nouveau. Or maybe you prefer to create a set of posters with the paintings of your favorite artist - Van Gogh, Monet or Degas? Choose interesting posters from among the most popular paintings of the great masters.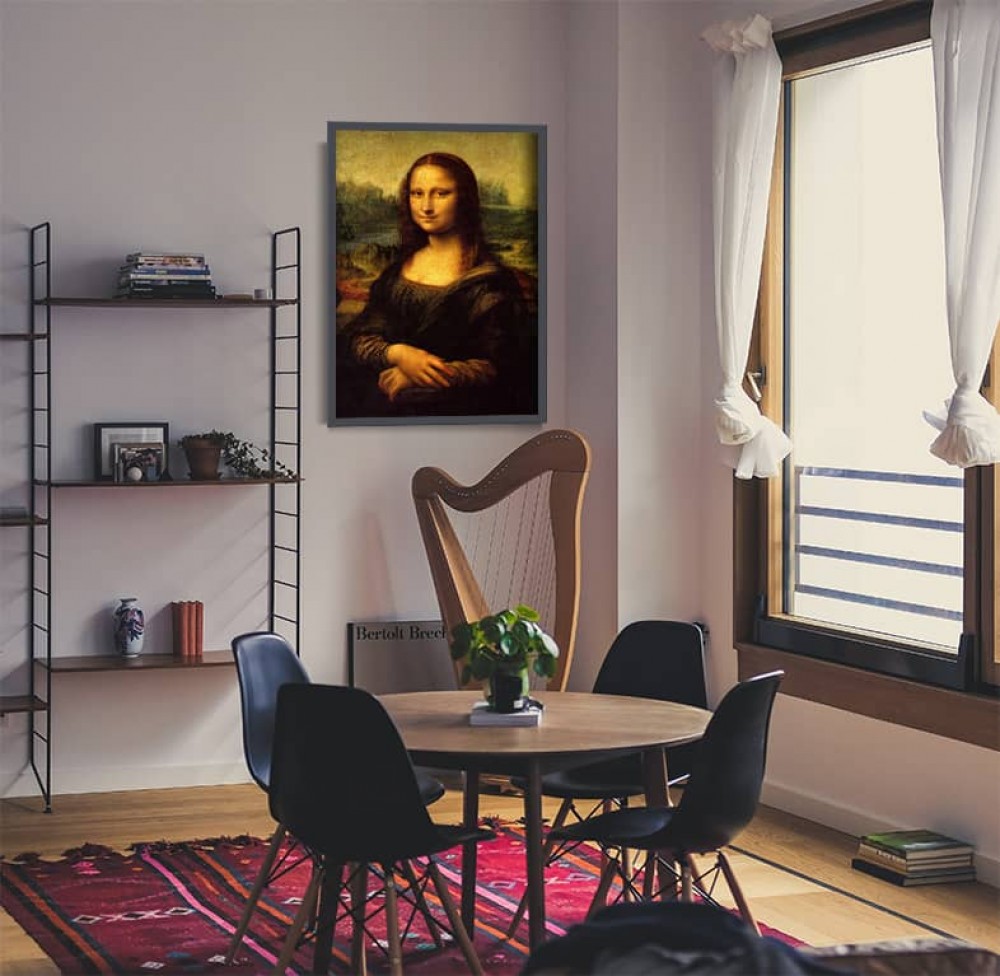 Modern travel posters
The combination of colors and design of travel posters will give the spaces a peculiar look. They are perfect decorations for lovers of close and distant travels who want to transfer the magic of visited places to their home. Or maybe you are just dreaming about a long journey? Thanks to travel posters, you can move from Egypt to Italy or from France to China. It's up to you to choose the next direction!
Trendy botanical posters
Botanical posters are decorative elements that will enliven the white walls of the living room and help create an energizing gallery. Walls will bloom with botanical prints! Juicy leaves, colorful flowers and lots of greenery will make your home a paradise full of vegetation. Thanks to them, your living room will become a secret garden, a sanctuary, a place of relaxation and peace.
Japanese-style living room decor
Do you love Japan, its amazing traditions and unique design? Japanese home accessories can amazingly change any space. Japanese posters, fans, figurines of happiness are just some of the decorative elements that will give the room a unique look.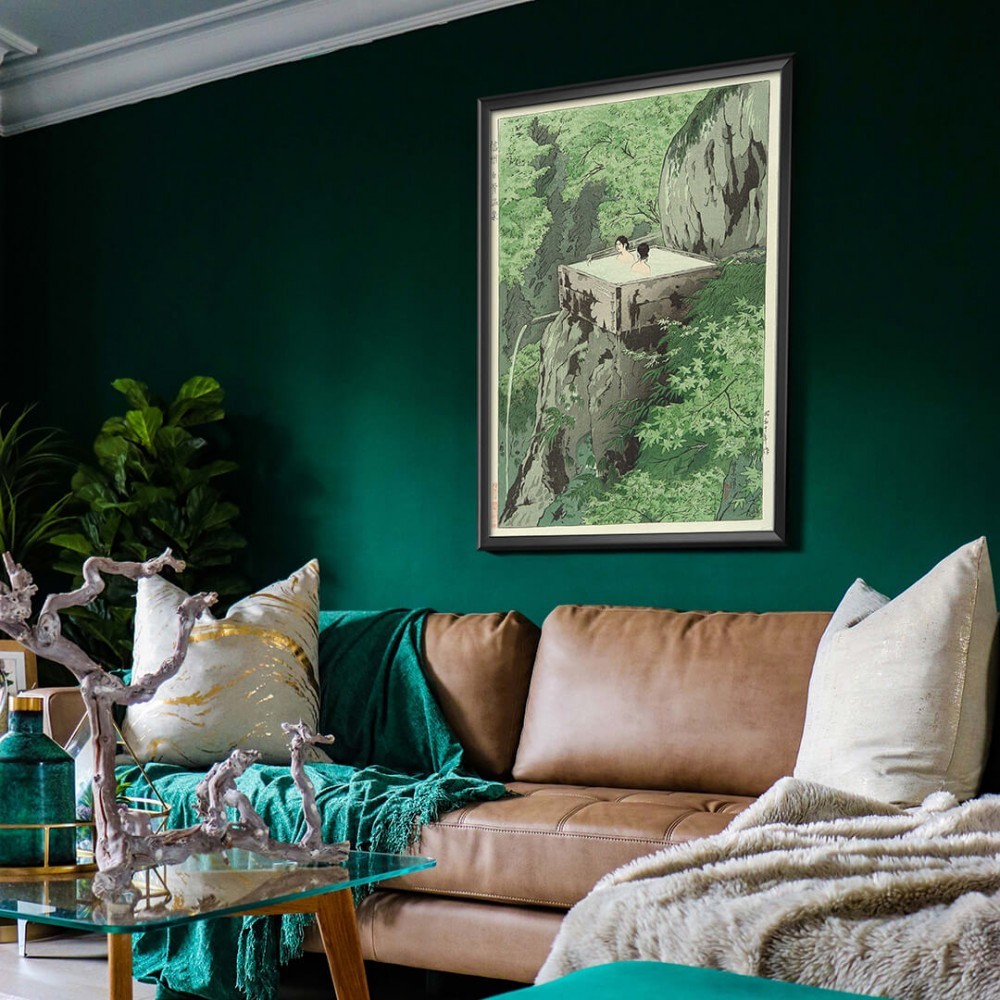 Japanese-style posters for the living room will look great on the wall above the sofa. You can combine them thematically, for example, woodcuts posters, beautiful landscapes, or let your imagination run wild and create a composition on the wall depicting the traditions and art of Japan.
Modern posters for the living room
A suitable poster for the living room can influence the arrangement of the entire room. It will give it the right tone and add depth to it. Vintage Posteria offers a wide range of posters in a variety of sizes and styles. Give your interior an original finish today and buy posters from our collection!